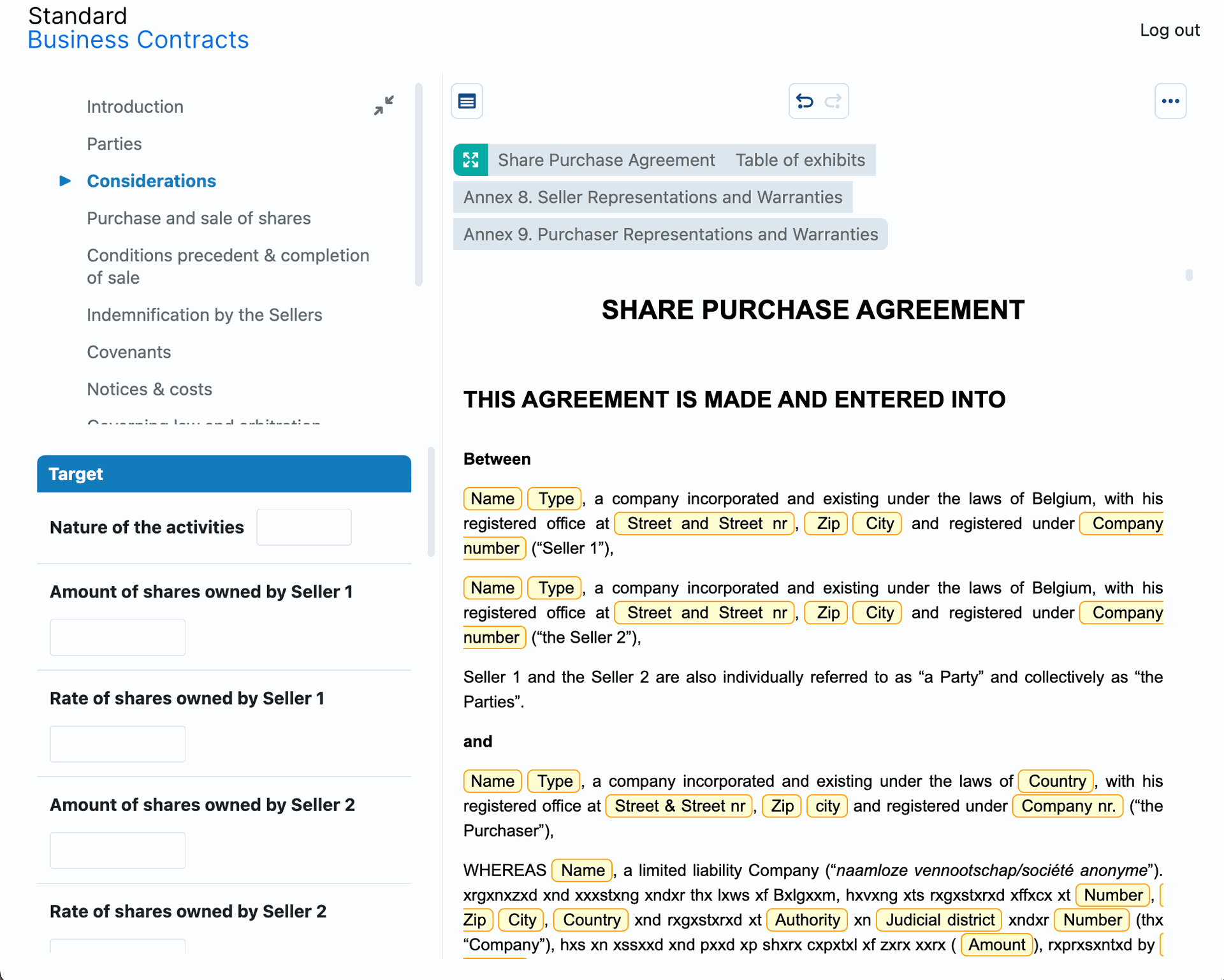 Interactive Model Contracts
The interactive Standard Business Contracts allow you to generate bespoke documents by filling out a simple questionnaire. With the easy Q&A-interface you can draft a contract in minutes.
Using answers to easy questions, changes are introduced to the content of the document. Besides the content, the styling of the document can be changed as well.
Clause Library
In addition to using the book's models to create full documents, you can also interactively browse the clauses used in the book, search using keywords, and immediately insert clauses into your Word-file.
TRY A DEMO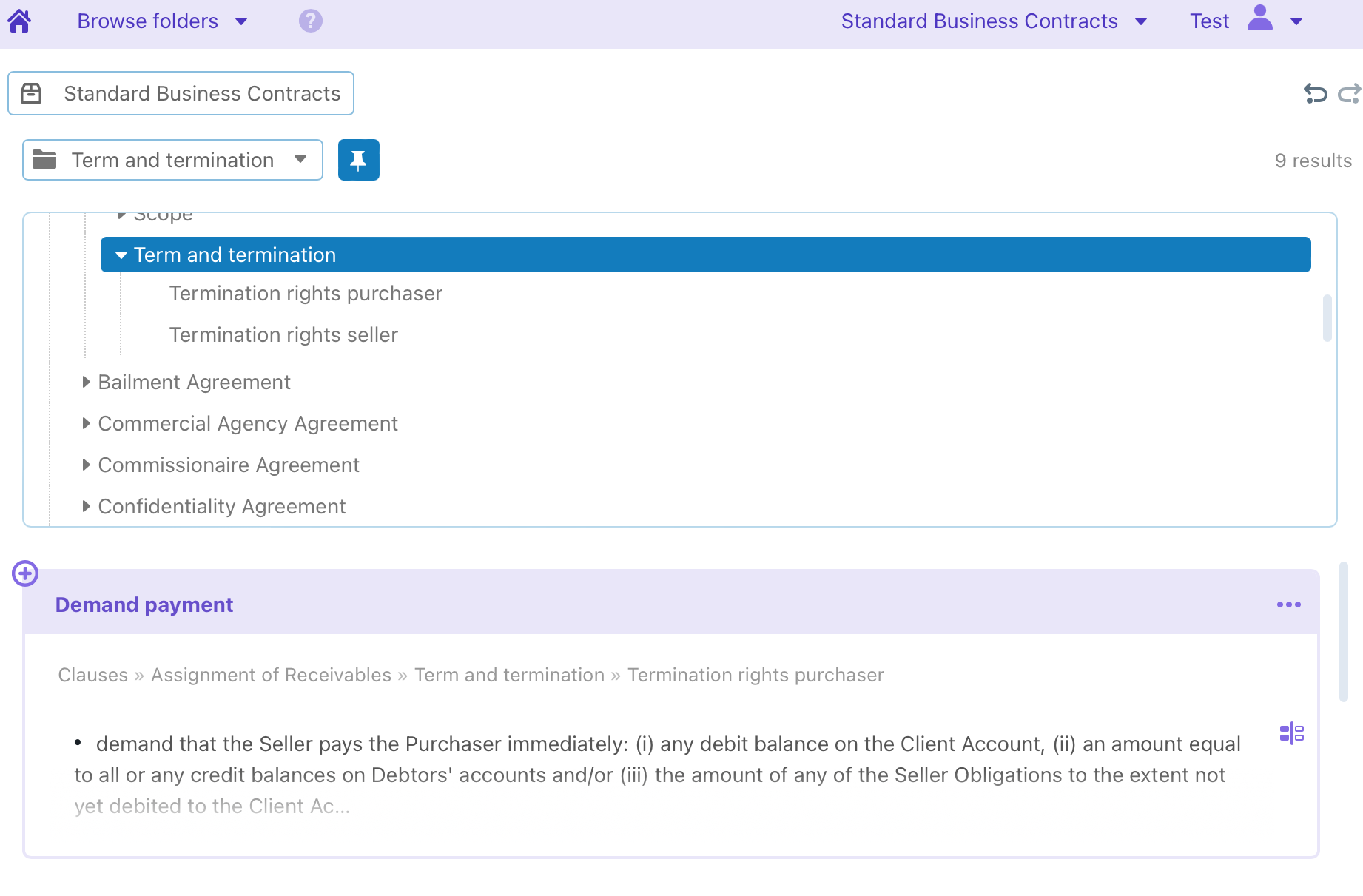 The Authors
The Standard Business Contracts reference book was published in 2021 by Dirk Deschrijver, Marc Taeymans and Olivier Vanden Berghe. Thanks to the collaboration with ClauseBase the model contracts are now available as interactive templates.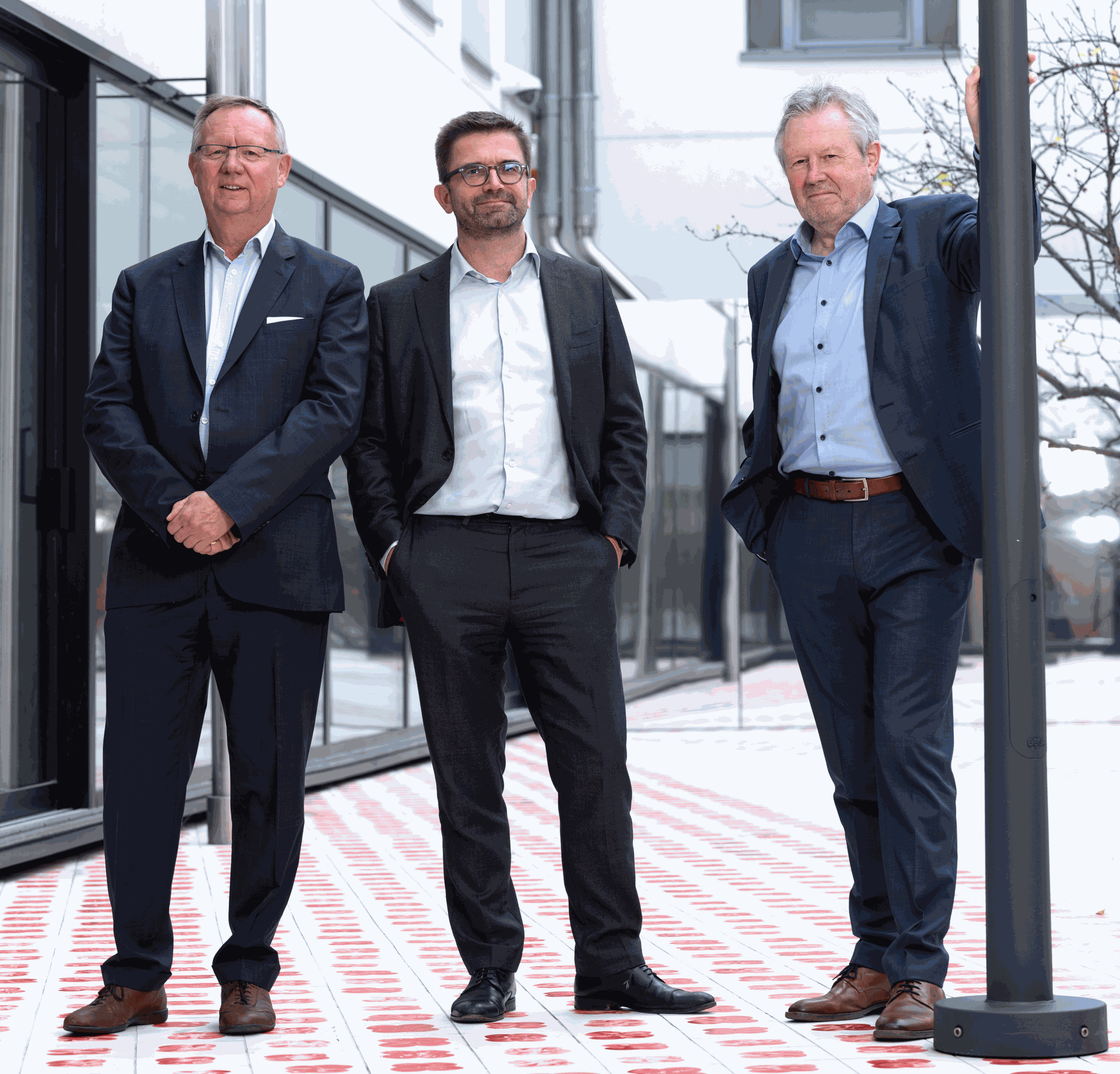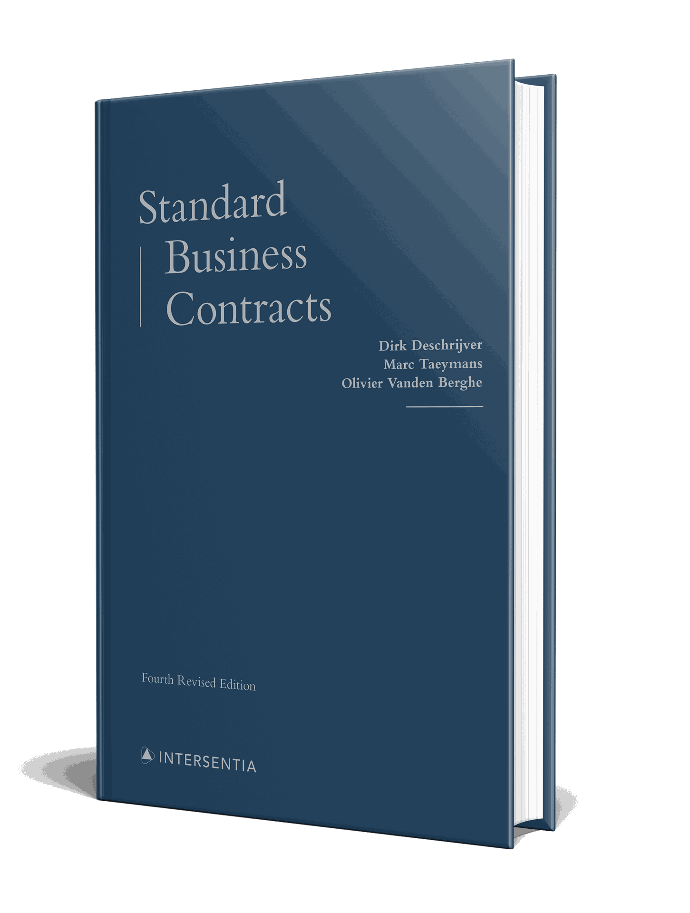 The Book
The reference book brings together a number of contracts that are governed by Belgian law but drafted in English. Each model is preceded by a short introduction summarizing the most salient provisions of Belgian law relevant to that particular contract.